In light of the recent COVID 19 outbreak and the UK on lockdown, we've decided to catch up with a talented member of the digital marketing industry.
Francesca Gold is a 23-year-old Brand Strategist working at Adyoulike.
Adyoulike are a global leader in Native Advertising. Launched in 2011, a pioneer in native & video technology, combining user experience, artificial intelligence and semantic targeting to power better ad experiences. The AYL Deep Native Advertising Suite is one of the most sophisticated Native Advertising platforms in the market, offering bespoke solutions to advertisers and publishers, for content and video distribution at scale. ADYOULIKE operates on a global basis with offices in New York, London, Paris, Munich & Milan.
After leaving university Francesca was unaware of her career path and just over a year ago she landed her first role in digital marketing: Today we caught up with her.

Q. What do you like most about working within Digital Marketing?
FG. The industry is constantly changing and adapting to trends so there is always more to learn and something exciting going on. I'm always out of the office at meetings so is great for socialising with different people at different levels and sectors. Also, I love that the media industry is quite gender-balanced, there are a lot of women in high positions so that is always encouraging.
As a Brand Strategist, my job involves looking at how I can achieve the best goals for the business on both the supply and demand side.
The industry is constantly changing and this keeps me on my toes.

Q. What advice would you give somebody who is interested in Digital Marketing?
FG. Keep learning! Be a sponge, take as much in as you can and don't be afraid to ask questions. I still consider myself very new to the industry (have been in it for a year in May) and always ask questions and take every opportunity I can to learn more, develop my skills and meet people. As it's an industry that constantly changes, you have to be willing to adapt and take on new challenges. Also don't say no to something that doesn't necessarily sound your thing – AYL – certainly prepared me for this mentality.
I changed from working between sales and campaigns which really taught me all of the essentials you need for a good campaign, and now I work fully on sales, using that knowledge to sell it to clients.

Q. Before you started at Adyoulike did you know what Programmatic Advertising was?
FG. I had no idea about anything Programmatic, nor Native advertising. AYL has taught me so much, it has been great exposure to the industry and a year ago I didn't think I'd know what I know now! AYL has always encouraged me to dive deeper into the industry, also going on the first question, over half of the staff in the office are women which is really encouraging to see.
No, AYL helped me learn about Programmatic Advertising and encouraged me to dive deeper into the industry.

Q. How do you feel the industry will evolve in the next few years?
FG. Native advertising is all about replicating the look and feel of the publisher content, and as more and more publishers move towards Stories (thanks to Social), Native will follow the lead.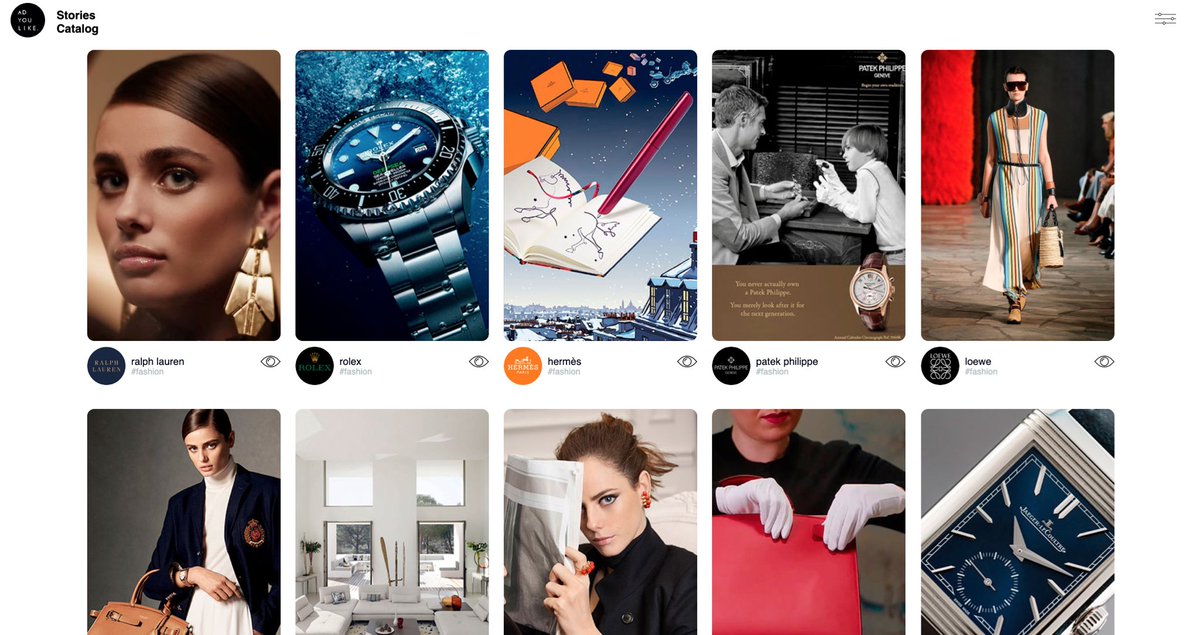 AYL has just launched Native Stories which replicates Social Stories, I can only see more companies doing the same.
Also, with Google's announcement of the death of the cookies, I anticipate that a common universal ID that is placed in all major Programmatic and Tech platforms will be emerging.

Q. What if anything, do you feel needs to change within the industry?
FG. Digital marketing is seeing more and more young people employed, but it would be great to see more of this from schools.
I think sometimes people go into other industries first from education and end up in media, however it'd be great to see this encouraged more from school.
Senior roles are often filled by the older generations, I'm interested to see if young individuals can soon be more involved in this space.
Q. What are your ambitions for the next 5 years?
FG. To keep developing my skills and knowledge in this evolving industry.
As tech and the digital world have grown rapidly in the past 20 years, I'm excited to be part of further change. I hope to have raised to a higher employment level.
It'd be great to see younger people join the industry, with the help of Tencil.

Q7. We've seen your Instagram, we know you like to lunch, but what is your favourite restaurant and why?
FG. Hakassan, ducks pancakes and old fashions.

Finally, we would like to thank the senior management team at Adyoulike for giving Fran the time to speak to us today and we look forward to speaking with other members of their team in the coming weeks.
If you are interested in hearing more about careers that exist within Digital Marketing or simply want to speak to us – please contact Joel.Williams@tencil.co.uk.